7 Things to do Around Seminyak, Bali, for Solo Traveler!
Things to do Around Seminyak, photo by Sandip Roy on Unsplash
Seminyak in Bali is a wonderful resort region where you may spend your vacation enjoying white beaches, delicious food, and relaxation time. Instead of taking unplanned trip and not having any kind itinerary, the town's walkable downtown is packed with local and international shopping, world-class restaurants, and breathtaking beach clubs. Here are the best 7 things to do around Seminyak, Bali, that's perfect for solo travelers! 
1. Get Lost in Seminyak's Beaches
Sunset in Petitenget Beach Seminyak, photo by StarWORKS Global
When you're in Seminyak, one of the first things you should do is head to the beach. The coastline here is stunning, with soft sand and waves perfect for swimming or just relaxing by the water. Take a leisurely stroll, soak up the sun, or try your hand at some water sports if you're feeling adventurous.
As the day winds down, don't miss the spectacular sight of the sun setting over the horizon. The vibrant hues painting the sky are a sight to behold, creating a perfect backdrop for capturing those unforgettable moments. Whether you're seeking relaxation, excitement, or a bit of both, Seminyak's beaches offer an idyllic setting for solo travelers to embrace the beauty of Bali's coastal charm.
2. Staycation and Get Pampered in the Best Bali Villa in Seminyak
Best Bali Villa in Seminyak, photo by Bali Island Villas and Spa
For the ultimate solo retreat in Seminyak, treat yourself to a staycation at one of the finest villas this vibrant coastal town has to offer. Nestled amidst lush tropical gardens, this haven of tranquility is tailored for those seeking a pampering experience in the heart of Bali.
With a private villa as your sanctuary, you'll find yourself immersed in luxury. Modern amenities and your own personal pool create an environment of pure relaxation. The attentive staff ensures every aspect of your stay is catered to with care, ensuring your solo adventure is nothing short of extraordinary.
The Bali Island Villas and Spa boast a selection of private villas, each designed with your utmost comfort in mind. Modern amenities and a personal pool for your exclusive use create an environment of pure relaxation. The attentive staff goes above and beyond to ensure every aspect of your stay is catered to with care.
Treat yourself to a range of spa experiences, where skilled therapists use traditional Balinese techniques to melt away stress and rejuvenate your body and mind. From invigorating massages to revitalizing facials, the spa menu is tailored to enhance your well-being.
3. Eating in the Best Tex-Mex Restaurants in Seminyak
Live music at Rosalita's Cantina Bali, photo by StarWORKS Global
Seminyak has an abundance of restaurants. Delicious Indonesian cuisine, Italian pizzas, and Instagram-worthy smoothie bowls are all available. Not to mention the amazing design of the majority of Seminyak's restaurants. If you enjoy fine dining, Seminyak will not disappoint!
Head over to Rosalita's Cantina Bali, a standout Tex-Mex restaurant in Seminyak known for its mouthwatering dishes. Upon entering, you'll be greeted by a lively atmosphere and the irresistible aroma of spices. The menu boasts an array of Tex-Mex classics, from hearty enchiladas to sizzling fajitas, all expertly prepared and bursting with flavor. Pair your meal with a refreshing margaritas for the ultimate dining experience!
4. Things to do around Seminyak: Go on a Shopping Around Seminyak
Illustration of Shopping Around Seminyak, photo by StarWORKS Global
As a solo traveller, shopping in Seminyak should be at the top of your island bucket list, we understand and agree! Almost every woman with a pulse wants to shop up a tropical storm during her vacation, so here's our guide to finding your fashion fix in this hip and happening 'hood – from classy silk playsuits to island-boho maxi dresses, and everything fabulous in between.
All you have to do is walk along Jalan Kayu Aya's main street to find a selection of stylish boutiques and chic shops waiting for you. In fact, if you're visiting for the first time, it can be a little intimidating. There is so much to pick from.
The nicest part about shopping in Seminyak is that each shop offers something unique, with its own distinct personality and style. It's basically a shopaholic's dream.
5. Try Beginner-Friendly Surfing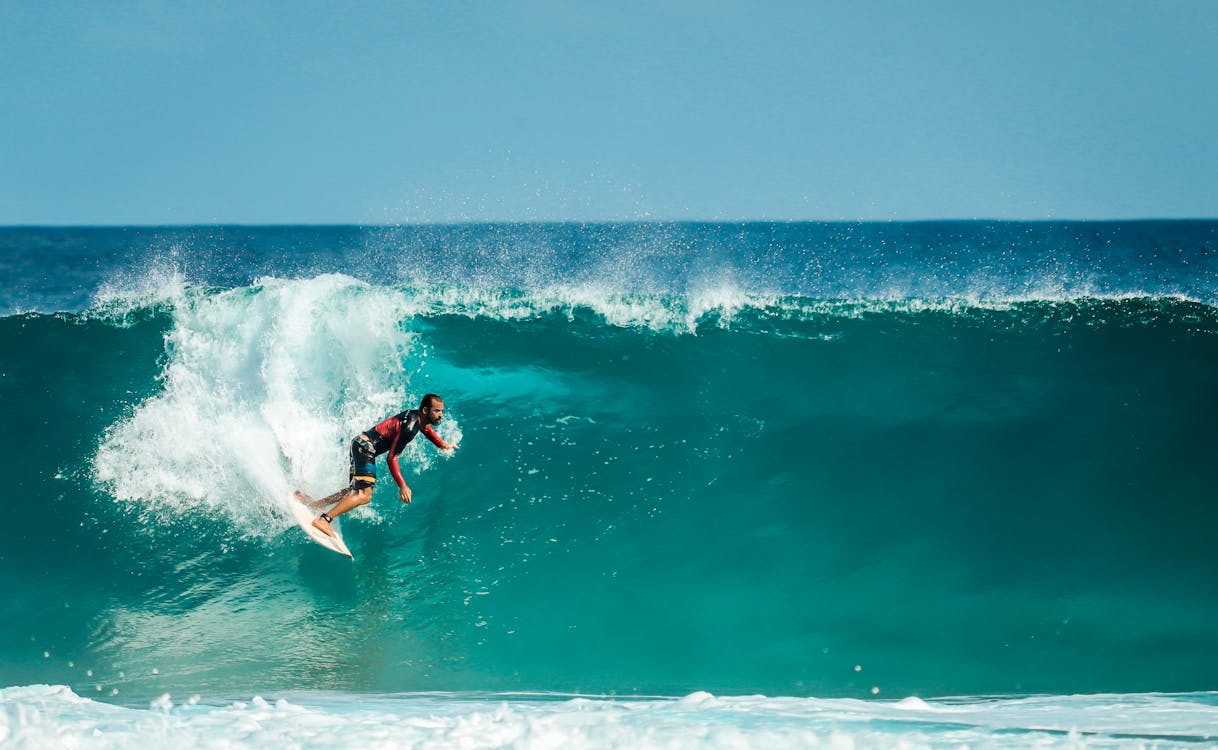 Surfing, photo by Alexandre Saraiva Carniato on Pexels
Another thing you can do around Seminyak is to get yourself active in the water by surfing, windsurfing, wakeboarding or kite surfing. The ocean conditions are great for kite surfing because you can hit the waves right off the beach. Although Seminyak is not the best site in Bali for surfing, like Uluwatu or Kuta, it does have a few nice spots for beginning waves, so you'll have a good chance of catching some.
When to Surf in Seminyak?
Seminyak's seasonal surf pattern is the same as the rest of Bali's. Generally, it's safe to say that the dry season is the best time to surf. The wet season has the year's smallest waves. That's not usually an issue in the more beginner-friendly areas of Kuta and Seminyak.
6. Visit Various Art Galleries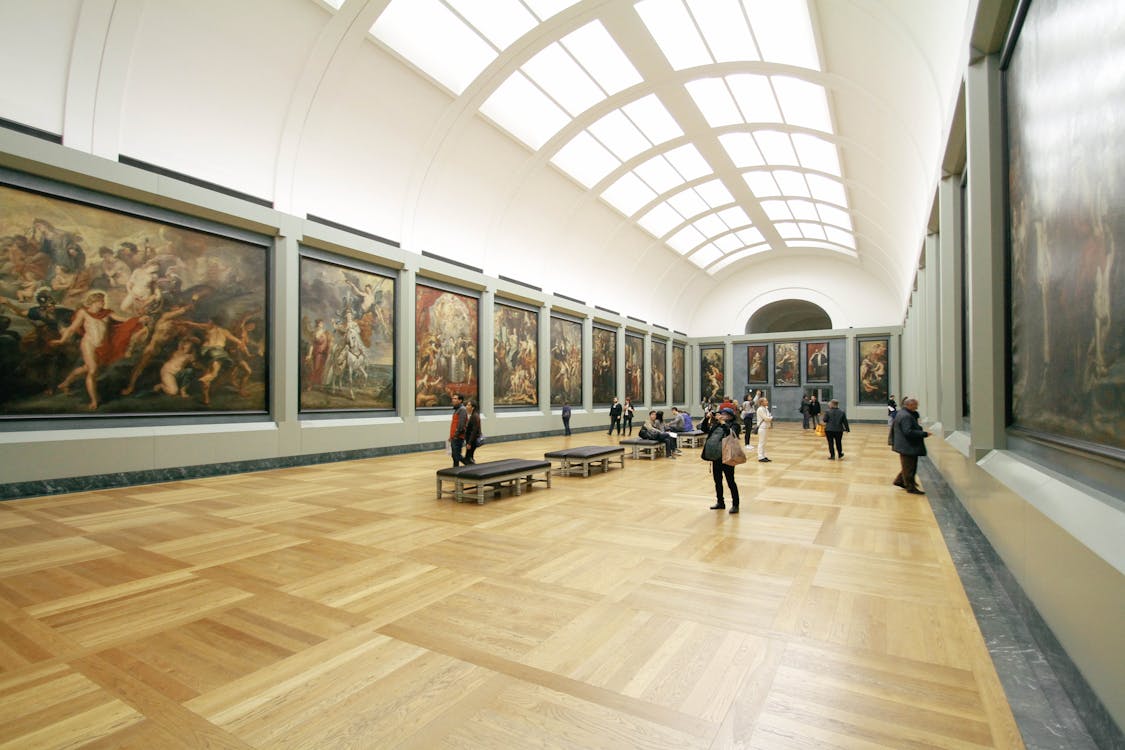 Art Galleries, photo by Riccardo on Pexels
Seminyak is not only a haven for beach lovers and food enthusiasts, but also a thriving hub for art aficionados. Take a day to explore the various art galleries scattered throughout this coastal town, each offering a unique perspective on the vibrant Balinese art scene.
1. Nyaman Gallery
Start your artistic journey at Nyaman Gallery, a renowned space known for showcasing contemporary Balinese and Indonesian art. Nyaman Gallery represents newly emerging local artists from Bali as well as established international artists that infuse their signature perspectives and personal messages into the works they create for the world.  
Nyaman Gallery's collection of artworks brings together an eclectic mix of art genres, from Canggu's rebellious, tongue-in-cheek street art to dramatic mixed media collages that breathe modernity into the traditional, to contemporary surrealism filled with boundless wonder. Everything has been lovingly curated.
2. Reservoart Gallery
Next, head over to Reservoart Gallery, a hidden gem nestled in the heart of Seminyak. This intimate gallery is a treasure trove of paintings, they offer original artwork over than 50 artists and supplied with a certificate of authenticity. The exhibitions here often feature emerging local talents, providing a platform for them to share their unique perspectives with the world.
7. Partying Like There's No Tomorrow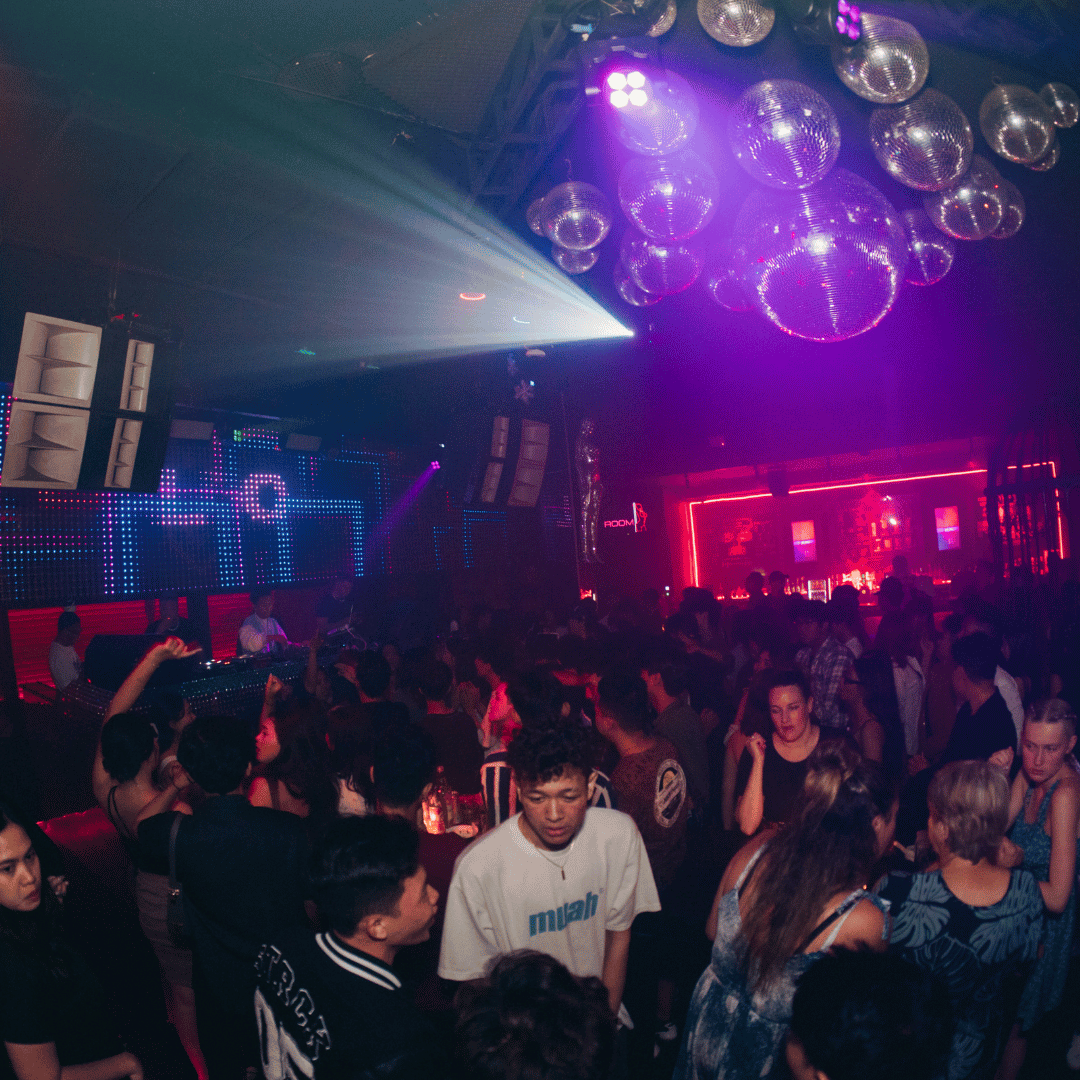 Partying at Red Ruby Group Seminyak, photo by Red Ruby Group
When the sun sets in Seminyak, the town transforms into a vibrant nightlife haven, inviting revelers to let loose and dance the night away. If you're in the mood for some high-energy fun, Seminyak's nightlife scene is the place to be.
We've all had times when a small drink with friends evolves into a major night out at a club, dancing and partying until the early hours of the morning. This is the norm in Seminyak, and it is difficult to resist. A sunset cocktail can soon turn into a pub crawl to all the greatest nightclubs in town while having fun with your loved ones.
Red Ruby Club and Terrace – the Best Late-Night Club in Seminyak
Step into a late-night wonderland that redefines clubbing in Bali. Red Ruby is more than just a venue; it's an immersion into a world of exceptional music, top-notch service, and a uniquely cool atmosphere.
The club's aesthetic is a fusion of meticulously curated concepts, drawing inspiration from New York's disco scene of the '70s and '80s. It's a nod to the era that ignited the clubbing phenomenon. Musically, Red Ruby channels the avant-garde underground clubs of Berlin, Ibiza, Barcelona, and Amsterdam, presenting the most cutting-edge sounds of today. Yet, at its core, Red Ruby possesses the distinct spirit and vibe of Bali – an essence that can only be experienced right here!