The 7 Best Vegan Eatery Around Seminyak: Where to Find Your Favourite Plant-Based and Vegetarian-Friendly Food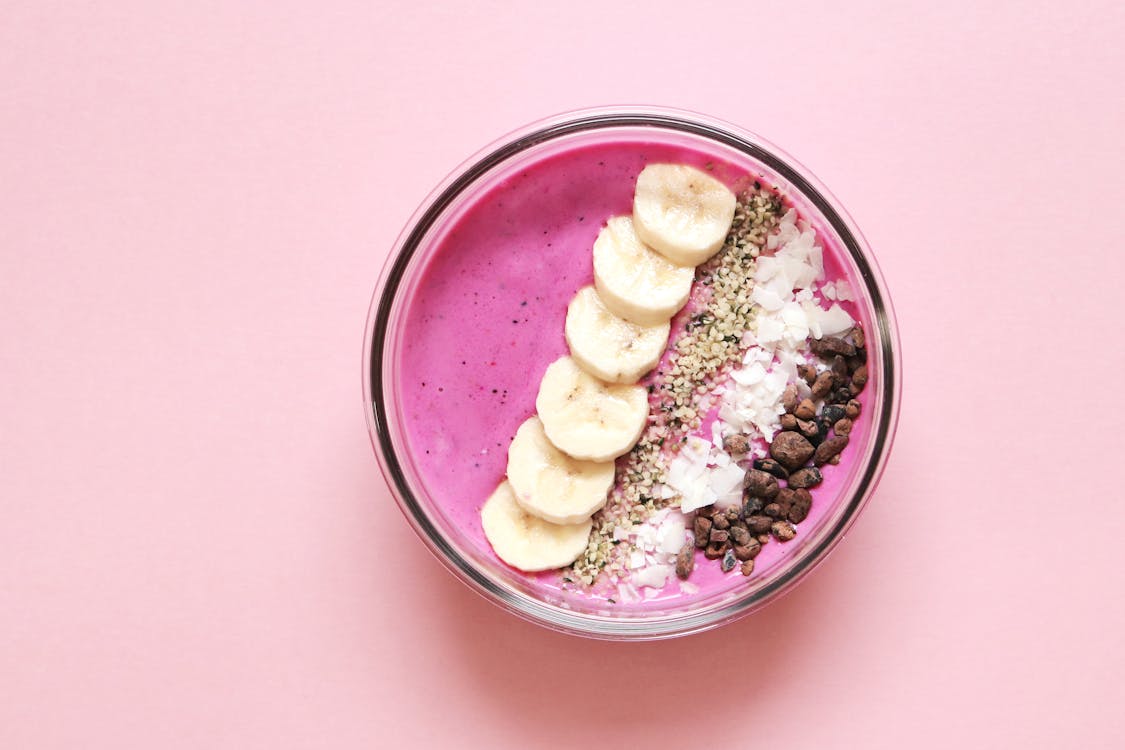 Illustration of Vegetarian Food, photo by Madison Inouye on Pexels
A few years ago, a list of the best vegan food and restaurants in Bali was quite limited. It is difficult for you to find plant-based restaurants, especially around the Seminyak area. During the post-pandemic, when tourism in Bali starts to boom again, this has led to more vegan eatery around Seminyak.
We've prepared our curated list of the seven best vegan eatery around Seminyak that suit you!
1. Most Popular Vegan Eatery around Seminyak: Kynd Community
Kynd Community, photo by Coconuts Directory
Kynd Community is one of the most popular vegan eatery around Seminyak, Bali. It was once voted the number 39 best vegan restaurant in the world in 2019. Since then, Kynd Community has been a must-visit eating destination in Bali.
There are two locations of Kynd Community, which is situated in Seminyak and Canggu. Both places have a very aesthetic design, the breezy island vibe, the chic decor, and a pink Scandinavian interior and exterior design. Visiting Kynd Community is like walking into an Instagrammable spot's heaven! 
Kynd recently revamped its dinner menu. Now, you can expect to find all your favourite classic and childhood dishes entirely made from plants! One of the foods you should try in Kynd is their Smoothie Bowls, which has a fresh, unique, refreshing taste that leaves you wanting more!
2. Best Vegan Eatery Around Seminyak: iam Vegan Babe
iam Vegan Babe, photo by Tripadvisor
Situated only 15 minutes of scooter ride from Seminyak, iam Vegan Babe is one of the best vegan eatery around Seminyak that's worth a visit. This place is known for showing the world that a healthy lifestyle is all about a plant-based lifestyle. 
At iam Vegan Babe, the menu is a testament to the creative fusion of flavours and textures that can be achieved through plant-based ingredients. From mouthwatering starters showcasing the versatility of vegetables to hearty main courses that redefine the concept of vegan dining, this eatery takes pride in delivering a diverse and satisfying selection that proves vegan food can be both delicious and fulfilling.
3. Vegan Ice Cream in Seminyak: Mad Pops
Mad Pops, photo by The Bali Bible
In the heart of Seminyak, Bali, Mad Pops emerges as a delightful oasis for those craving the finest vegan ice cream on the island. This ice cream haven goes beyond the conventional, proving that indulging in the frozen goodness of a creamy treat doesn't require compromise – Mad Pops achieves the perfect fusion of decadence and plant-based purity.
Mad Pops introduces a kaleidoscope of flavours that caters to every palate, showcasing that vegan ice cream can rival, if not surpass, its dairy counterparts in taste and texture. From classics like velvety chocolate and vanilla to exotic creations like matcha green tea and coconut ash, Mad Pops crafts a menu that transcends the boundaries of traditional ice cream, offering a tantalizing array of choices for vegans and non-vegans alike.
4. Blend With Nature: Tasty Vegan
Tasty Vegan, photo by Tripadvisor
The Tasty Vegan restaurant emerges as a culinary oasis, inviting patrons to embark on a delectable journey through the diverse and flavorful landscape of plant-based dining. 
The menu at Tasty Vegan is a testament to culinary creativity, featuring a diverse range of dishes that highlight the versatility of plant-based ingredients. Each plate is a carefully crafted masterpiece, where flavors harmonize and textures dance, showcasing the culinary expertise that elevates vegan dining to an art form. 
Whether you're savoring the bold spices of a tempeh rendang or relishing a refreshing coconut-infused dessert, Tasty Vegan restaurant embodies the belief that plant-based eating can be a gourmet adventure.
5. The Best Vegetarian Eatery: Burgreens
Burgreens, photo by Bali Travel News
Burgreens stands as the epitome of plant-based culinary excellence, earning its reputation as the best vegetarian eatery around Seminyak. At the heart of Burgreens' acclaim is a menu that redefines vegetarian dining. From hearty and protein-packed burgers crafted with innovative plant-based patties to nutrient-rich bowls showcasing a colourful array of fresh, locally sourced ingredients, Burgreens Canggu caters to a diverse array of tastes, proving that vegetarian food can be both nutritious and indulgent.
What sets Burgreens apart is its dedication to using high-quality, locally sourced produce. Beyond the culinary excellence, Burgreens Canggu creates an inviting atmosphere that complements the bohemian charm of Canggu. The restaurant's trendy yet cosy interior, adorned with vibrant colours and a laid-back ambience, provides the perfect setting for patrons to enjoy their vegetarian feast.
6. Hearty, Soulful, and Vegan Italian Food: Kasto Italian Vegan Restaurant & Pizza
Kasto Italian Vegan, photo by Kasto Bali
Kasto Italian Vegan Restaurant & Pizza emerges as a culinary sanctuary, seamlessly blending the soulful and hearty traditions of Italian cuisine with the innovative spirit of plant-based dining. Kasto Italian Vegan Restaurant & Pizza curates a menu that embodies the essence of soulful and hearty dining, from classic pasta dishes that evoke the warmth of home-cooked meals to artisanal vegan pizzas.
The restaurant's warm and rustic interior, complemented by the aromatic notes of Italian herbs and spices, provides the perfect setting for patrons to savour their vegan Italian feast.
7. Vegetarian Food to Refreshen up Your Day: Nalu Bowls
Nalu Bowls, photo by The Bali Bible
Nalu Bowls is one of the best vegan eatery around Seminyak that emerges as a sanctuary for those seeking a refreshing and nourishing vegetarian experience. Nalu Bowls curates a menu that embodies the essence of rejuvenation. Specializing in the art of crafting wholesome and visually stunning smoothie bowls. 
Beyond the culinary delights, Nalu Bowls creates an atmosphere that mirrors the laid-back coastal vibes of Seminyak. The restaurant's beach-inspired decor, coupled with the tropical breeze, provides the perfect setting for patrons to savor their refreshing bowls. It's not just a place to eat; it's a sensory experience that invites patrons to rejuvenate their spirits with the essence of Bali's coastal charm.